That past two weeks have been a little crazy.  Running.  Running.  Teach Them Diligently Convention and Apologia Live kept Mommy on the move.  But we still had some wonderful moments to remember in the midst of occasional chaos…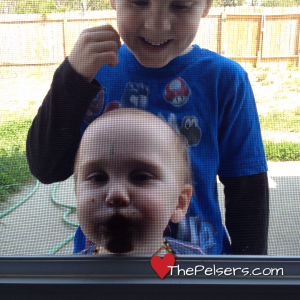 The weather in the Carolinas has been beautiful and incredibly warm for March.
I'm very thankful for a fenced in backyard where my boys can roam and play together without me hovering over them.
Oh, dirty smooshy faces at the screen door.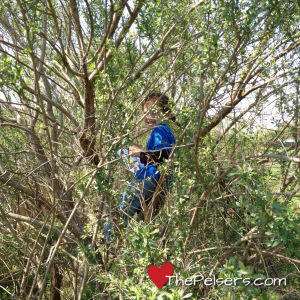 The trees behind the fence were calling to Jonathan.
He took his nature book back there to read.
Jonathan like to draw.  Not color.  But draw.
This is Curious George and the Man with the Yellow Hat.
Inspiration just hit him and out this came.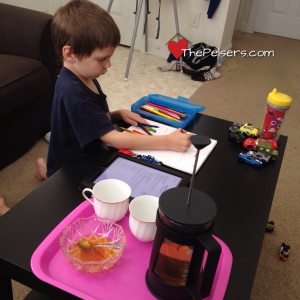 Yesterday afternoon, Jonathan and I had tea and worked on our Grapevine Study of Joseph.
Who says tea time has to be just for moms with girls!  Tea time can be manly!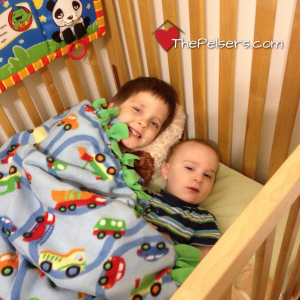 Ah, brothers.
Jonathan felt the need to cuddle with his baby brother so he climbed into Jacob's crib this morning.
I'm so thankful that my boys love each other so much and get along so well.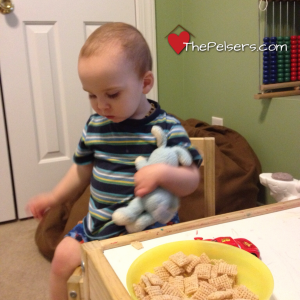 School time can be tough for Jacob.  He doesn't quite know what to do with himself.
This morning he kept himself busy by cradling "bunny bunny" and eating rice chex.
Lovely days.  Lots of thankfulness.  Incredible moments to remember.
Thank you to these blogs for inspiring and provoking thoughtfulness, thankfulness, remembrance, and showing my how to celebrate my boys…  I'm linking up with: