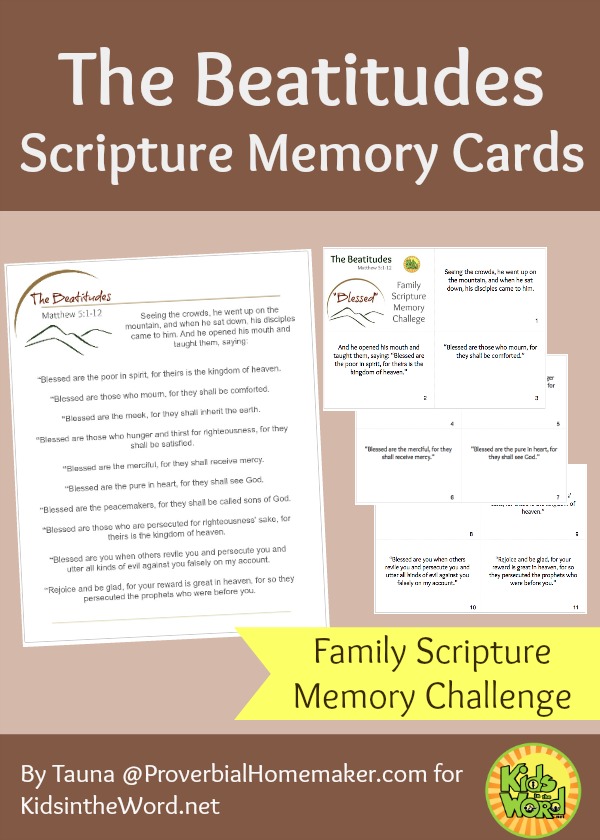 The May scripture cards are here for the Kids in the Word Family Scripture Memory Challenge!
I've been spending the past few days soaking in these words of Jesus and it occurred to me that these would be a perfect scripture memory challenge for both my family and yours! Next month's challenge will likely continue with selections from the Sermon on the Mount.
Do you have requests for what you'd like to see in the upcoming months for the scripture memory challenge? Comment anytime with passages you think would be a great fit for your family. We'd love to honor some of those requests!
Beatitudes Scripture Memory Cards Printables
Request your download using the form at the end of this post and get started!
You can find more ideas and resources for memorizing scripture. Pick some to try out and get started today! It's a great activity to do in the car, around the dinner table, or during a bedtime routine. Few things are more worthy than hiding the Word in our hearts!
The Beatitudes
Get these printable cards to help your kids memorize The Beatitudes from Matthew 5.