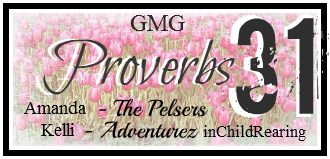 Week 8 Reflections:
Smile at the Future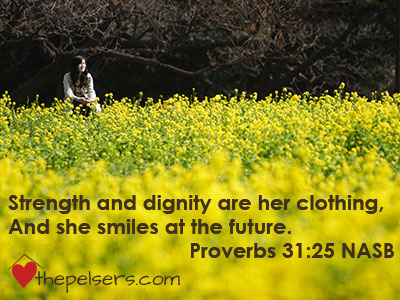 Smile at the future. The Proverbs 31 woman does.
Your future may look dark and stormy. It may look bright at beautiful. It may be really blurry and uncertain. Not matter what the future holds, you can smile. You can even laugh. Why?
The Proverbs 31 woman doesn't have to fear. She's prepared, but she has also put her trust in the right place. She knows that God is in control, no matter what the circumstances or the outcome.
Can you smile at the future? Where is your trust? Share in the comments. Make sure you go visit Kelli at Adventurez in ChildRearing too! Grab the button code from this page to share.
Also linking up at: