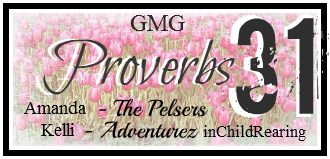 Week 7 Reflections:
Be Prepared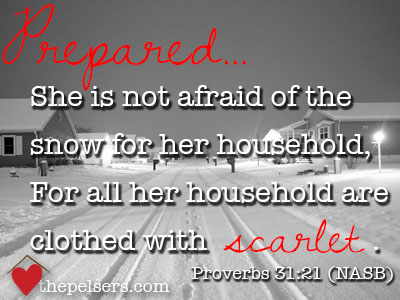 That Proverbs 31 woman, she is always prepared. The changing of the seasons or unexpected adversity… She's ready.
My priorities right now continue to be taking care of my family and on debt-freedom. By keeping my family high on my list, I'm watching out for them. I getting things ready for them, whatever the next step is. By focusing on our debt-freedom, I'm preparing for unexpected challenges and future needs.
How are you preparing? What are you doing to get ready for changing seasons or unexpected adversity? Share in the comments. Make sure you go visit Kelli at Adventurez in ChildRearing too! Grab the button code from this page to share.
Also linking up at: