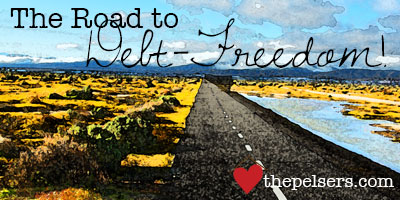 I met a super smart blogger while I was at the 2:1 Conference in April. Her name is Tara Ziegmont. She's written a great ebook titled 25 Simple Steps to Make Money Blogging: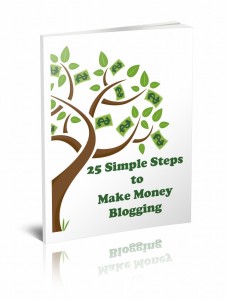 This is not a get rich quick scheme or anything like that. This is proven advice based on Tara's years of experience in online businesses and markering. She breaks the various ways to drive traffic and earn income down to 25 simple steps. She's open about the money she makes and what revenue avenues have worked best for her.
If you're a blogger and on the road to debt-freedom, you need to read Tara's ebook! This is all advice that you'd find a lot of people charging a lot of money for, but Tara is now giving her 25 Simples Steps to Make Money Blogging for FREE! Just click over to Tara's website and join her mailing list to get your copy!
Want an additional resource that goes into more depth and detail on some of the technical aspects of blogging? Get Tent Blogger's Blogging Starter Kit.
This post contains affiliate links.