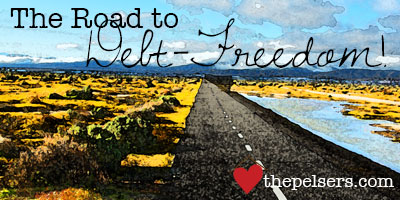 We use a wonderful program called You Need a Budget to manage our budget and finances. It's nicknamed YNAB for short. YNAB doesn't handle credit cards very well for one reason – you can't really use credit cards for budgeting. (The latest version does much better, but they still advocate cash/debit spending over credit cards.)
Eeek! I'm sure I've ruffled some feathers. You see, budgeting comes back to this little thing called "cash". It's about spending what you make and not borrowing money. Using credit cards is paying with money that isn't yours.
"But we pay off our credit card at the end of each month."
We used to say this too. We don't pay interest. What about the points, miles, or whatever perks my card offers?
Blah, blah, blah. Listen to this…
Avoid the Credit Card Float
I love this post from the YNAB blog because of this quote:
People who pay the credit card balance in full often can't cover the current month's spending.  So what do they do?  They charge all the spending on the card and pay it next month. Do you see the cycle? It perpetuates itself.  You're trapped a month behind.
Ouch. That's where we were when we used a credit card. We were always looking at our finances a month behind. We weren't telling our money what to do and making it work for us. We were letting last month's spending dictate how to spend this month's income. And we certainly didn't have the saved cash flow to pay for the current month's bills in addition to paying off the credit card bill for what we'd already spent. Double ouch.
In order to get anywhere significant on the road to debt-freedom, cash is the answer. Eventually, the goal is to pay for this month's expenses with the income that came in last month. Then you're no longer living paycheck to paycheck. Using the credit cards seems so harmless, but I'm telling you that there's such a peace and sense of freedom using cash and debit cards. Each time you make a purchase or payment you know that the money is in the bank and those charges won't come back to haunt you on a credit card statement at the end of the month.
Avoid credit card float. Stop the cycle!
Original Photo Credit: Whoops… collateral damage by SqueakyMarmot (CC BY)