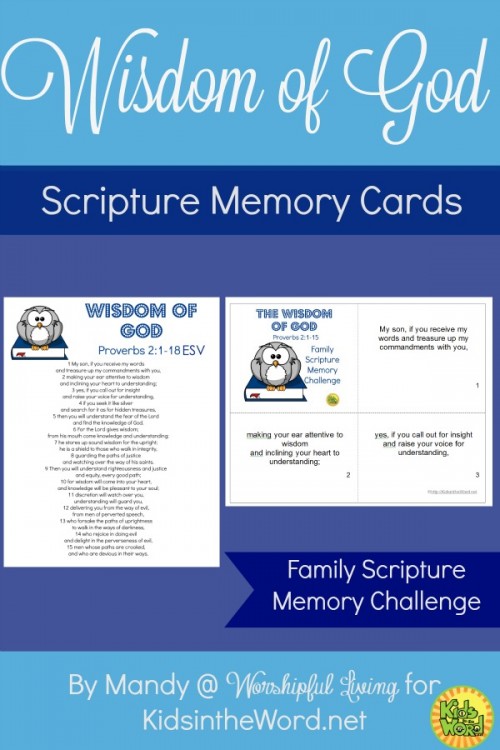 Welcome to the 2016 Kids in the Word Family Scripture Memory Challenge! 
To start 2016 off, we are going to be focusing on the Wisdom of God and memorizing Proverbs 2:1-18! This passage teaches us a lot about the wisdom of God, and how we can have wisdom in this life! This is a great passage to start the year off with, as we begin focusing on the things that God has for us in the New Year!
My prayer is that we will learn to seek God and that we will teach our children the same as we focus on Him and His wisdom this new year!
Wisdom of God – Scripture Memory Card Printables
Request your download using the form below and get started!
You can find more ideas and resources for memorizing scripture here. Pick some to try out and get started today! It's a great activity to do in the car, around the dinner table, or during a bedtime routine. Few things are more worthy than hiding the Word in our hearts!
Wisdom of God
Get these printable cards to help your kids memorize Proverbs 2:1-15.