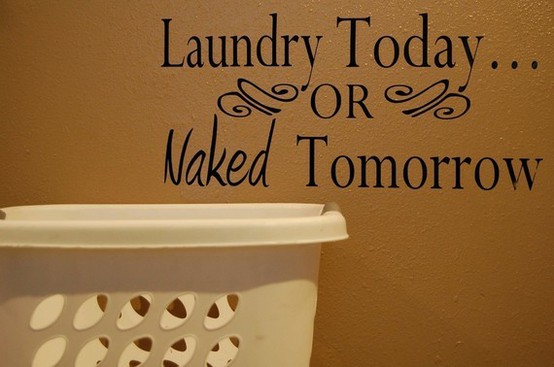 {Photo Credit: Found on Pinterest.}
This made me laugh.  If it were up to my boys, I think they'd choose tomorrow 🙂
Might need to get one of these vinyl decorations for my laundry room as a reminder of the choice I don't want my boys to make!
Teach Your Kids to Have a Devotional Time
Teaching your kids grow their own faith doesn't have to be difficult. Get this downloadable guide to help you teach your kids to have their own devotional time!