I've spent a lot of time over the years waiting for God.
Infertility.
Jobs.
Moving.
Depression.
I've done a lot of waiting, but I've learned that it's a lot better to be waiting for God than to be running ahead of him. It's so much better to be in His timing than my own. I've tried to rush things on my own and it never works out.
So, what do you do while you're waiting for God?
Pray.
Read the Bible.
Pray again.
Read the Bible.
Repeat.
Repeat.
Repeat.
Wait Only Upon God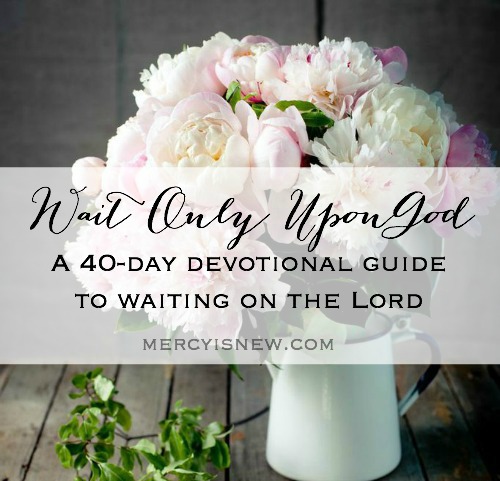 My friend Candace has released a new devotional to help you with those steps of prayer and Bible reading while you're waiting for God. It's called Wait Only Upon God. It's 40 Days of Scripture, short devotions, and prayers to guide you through the waiting times.
This devotional is just beautiful. It has a format identical to Candace's first book Jesus Light of the World. That study was designed to be used for Advent but could be used any time of the year. Wait Only on God is perfect for the season of Lent, but it too can be used any time of year. I'm planning to go through it after I finish reading through the whole Bible in 100 Days.
How to Get Wait Only Upon God?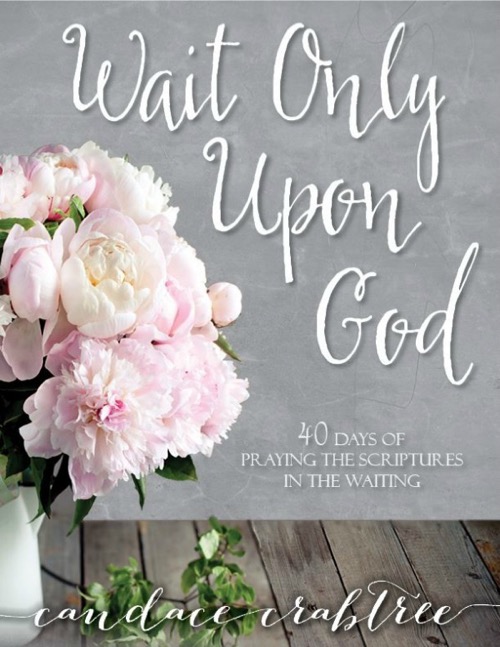 You can get your copy of Wait Only Upon God in ebook or print versions:
Extras!
Candace has put together a bunch of extras for those who purchase the book. These include:
Pretty Scripture printables
Prayer Journaling page
Wait Only Upon God poem
Phone wallpapers
and more!
A Giveaway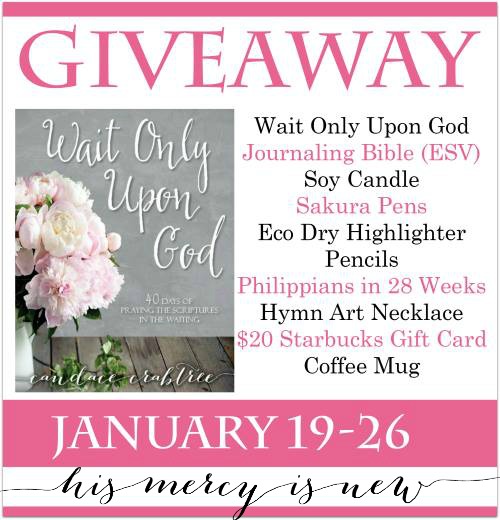 To make the launch a little more exciting, Candace is running a fun giveaway which includes a copy of Wait Only Upon God, an ESV Journaling Bible, and much more! Be sure to go enter!
Special Discount Code
Wait Only Upon God is normally priced $7.99, but it's available for $6.99 through  January 26, 2015. Even better, you can take another $1 off by using this exclusive code that Candace gave me just for readers of The Pelsers. Put the code WAIT15 in at checkout to bring the price down to $5.99 this week. This code is only good on the PDF version here.
Are you waiting for God on something right now? I'd love to pray for you. Leave a comment at the bottom of this post. If you don't want to share details, just comment: "I'm waiting for God." That's enough. He knows what you need.
Material Disclosure: I was provided with a review copy of this resource. All opinions are my own.