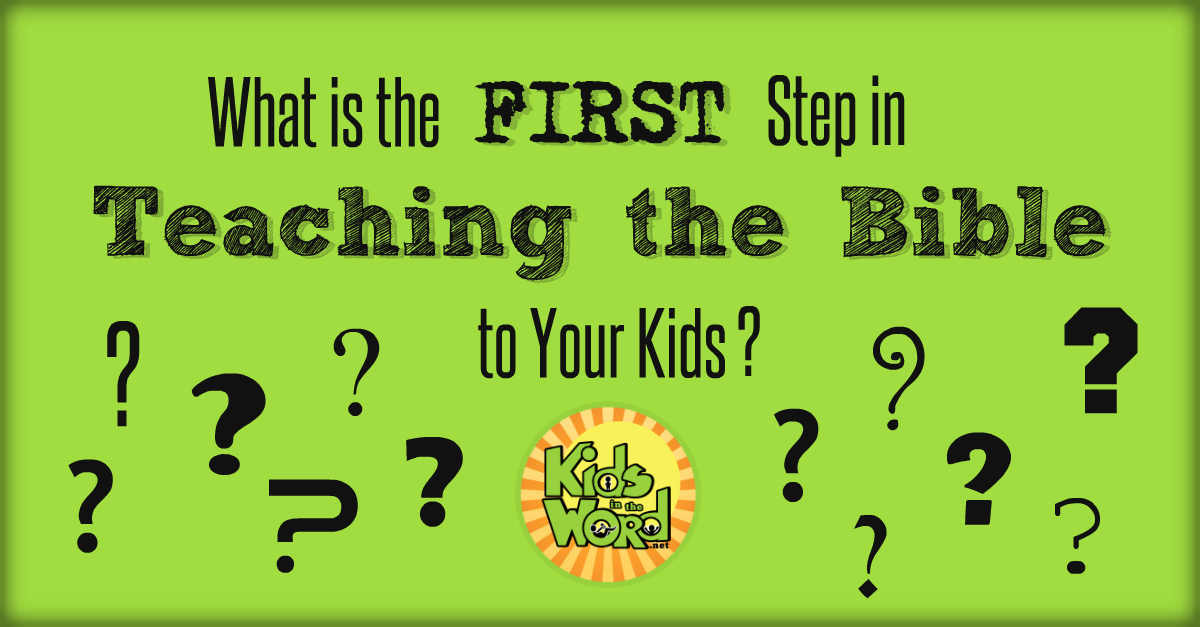 We did a short survey of Kids in the Word readers this summer. We asked what your struggles are in teaching the Bible to your kids. What holds you back or keeps you from devotions with your kids? Many of our readers answered with some form of this:
I don't know where to start teaching the Bible to my kids!
The answer is much simpler than you'd expect. Let's take a page from Nike's playbook on this one: Just do it!
Yes. It is that simple. Just start reading.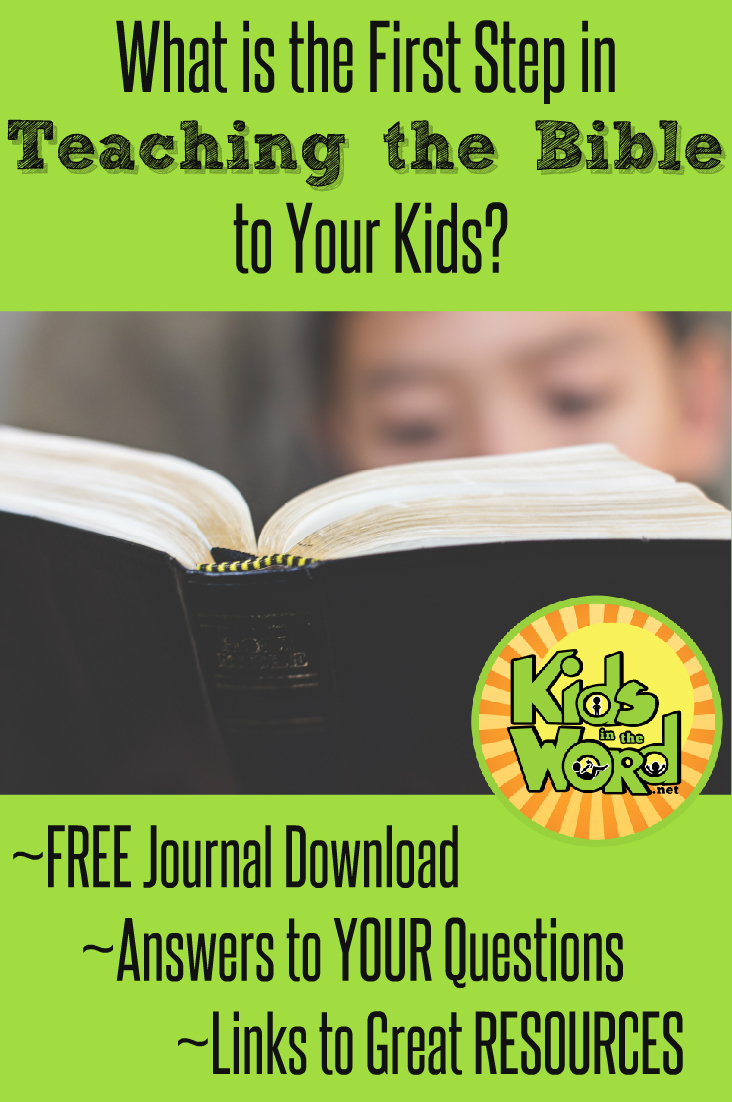 Which Book of the Bible Should I Read First?
If you don't know where to begin, start at the beginning and focus on the story. It's important to see the bigger picture and story of the Bible. There are two easy places to jump into the Bible to read the whole thing cover to cover:
Genesis – The first book in the Old Testament
Matthew – The first book in the New Testament
Did you know that if you read just one chapter per weekday with your kids, you could complete the New Testament in one year? One chapter per day is all it takes. Double that to 2 chapters a weekday and you could read the entire New Testament in 6 months.
I did this with my seven-year-old this year. In January, we started in Matthew and read all the way through to Revelation. After some missed days here and there, we arrived at the end of the New Testament a week or so into July. We used the New Testament Bible Reading Journal to ask questions, copy verses, or make notes of what we learned. You can get a FREE download of Matthew here to try it out.
Where Do I Find Answers when I Have Questions?
Mom and Dad, you don't have to have all the answers in your head for every question your child might ask. That's part of the journey of learning and studying together. You will have questions. It's ok. Your kids won't look down on you if you don't have an immediate answer.
When you have a question, here's what to do:
First, ask God to give you understanding. He's given Christ-followers the Holy Spirit to help us understand Scripture. Do this together with your kids. Let them see you rely on God for the answers.
Go to simple resources like a regular dictionary or a Bible dictionary to find the meaning of unfamiliar words. The 1828 edition of Webster's dictionary is a great place to find Biblical definitions. A paper copy of the 1828 Webster's can be very expensive, but you can find the whole thing in a searchable format online at a site like this.
Use the notes in a study Bible. Does your Bible have notes at the bottom or in the margins? Common questions are often addressed there. Study Bibles have been created for adults, children, and teens in all of the major translations. Our family usually reads the ESV, so I have an ESV Study Bible. We started our oldest son with an NIV Life Application Bible that was my husband's Bible as a teen. I've considered this NIrV Adventure Bible for Early Readers for our 2nd son who is starting to read. There are so many options out there. Ask a friend if you can see their Bible, head to your local Christian book store to flip through Bibles, or browse the inside pages online at some place like Amazon.
When you've exhausted all of those options for finding your answer, try commentaries and online resources. Be sure to choose resources from reputable authors and teachers. Remember that while God is perfect and the Bible infallible, people make mistakes and have differing opinions on interpretations of Scripture. Determine for yourself which answers make the best sense in light of the immediate context of the passage as well as the bigger story in the Bible.
Still find yourself confused? Go to a pastor or leader at your church. They'd be thrilled to know that you're reading your Bible and want answers to your questions. Your pastors and leaders would love to discuss Scripture with you and help you understand what you're reading with your kids.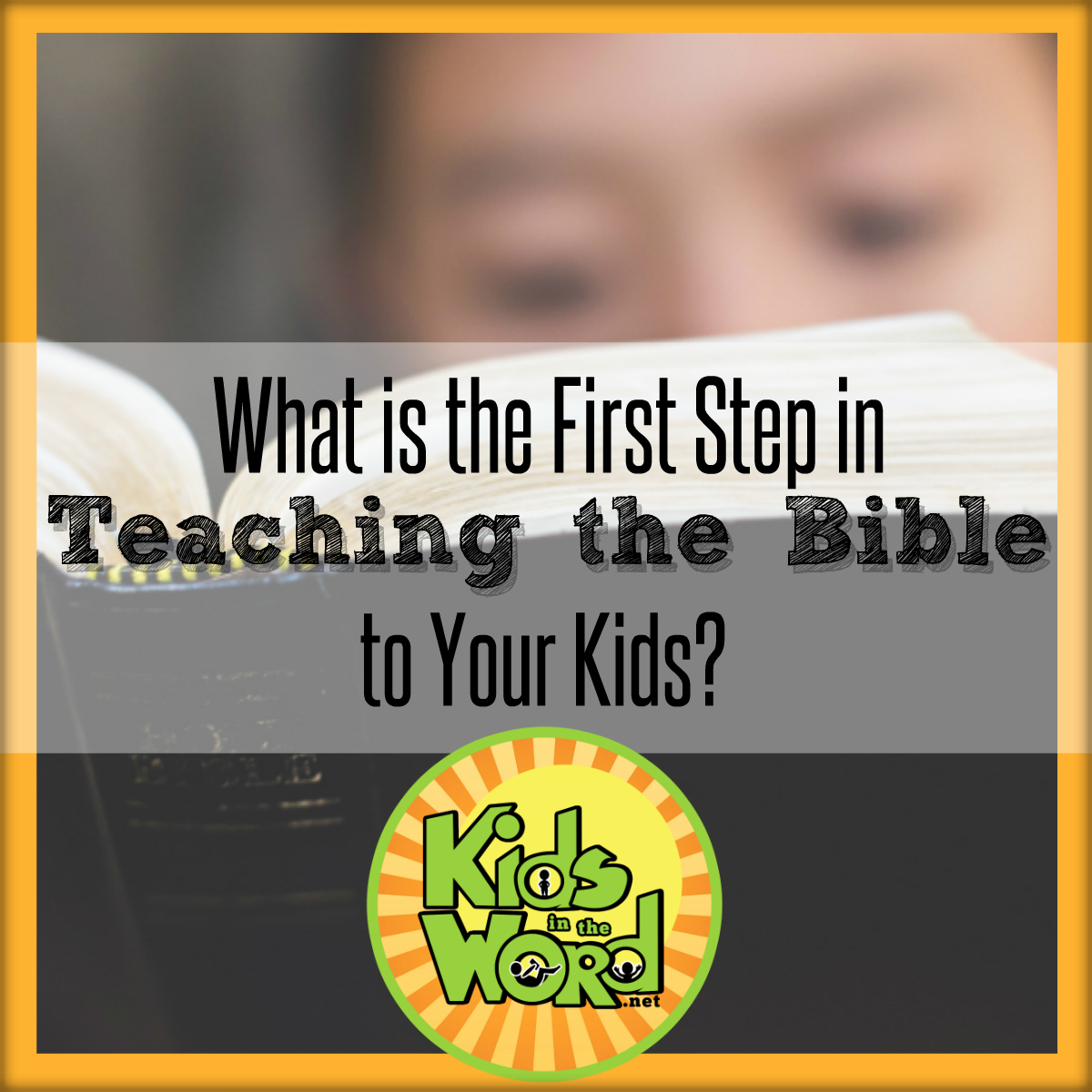 Just Read
The bottom line is this: Just read. Jump in and read the Bible with your kids. Don't let the fear of questions or not having answers hold you back.
Need more encouragement? Read Danika's tips for becoming more comfortable with teaching the Bible.
Have you struggled with knowing how and where to start reading the Bible with your kids? Are you ready to just read the Bible with your kids? Share your story with us in the comments or make a public commitment to start reading!