I loved history and social studies when I was in school. It's no surprise then that history is one of my favorite subjects to teach. Last year we used Story of the World Volume 1. Jonathan like it and so did I, but I really wanted something that included more Biblical and church history in context with other historical events and people.
Mystery of History
That led me to Mystery of History and Bright Ideas Press. We studied Ancient History last year, so this year we're moving on to early church history and the middle ages with Mystery of History Volume 2. I'm partnering with Bright Ideas Press this year to share with you tips and tricks for using Mystery of History with younger children as well as bringing you reviews on the various extras from Bright Ideas Press like coloring pages and notebooking pages that you can use with Mystery of History.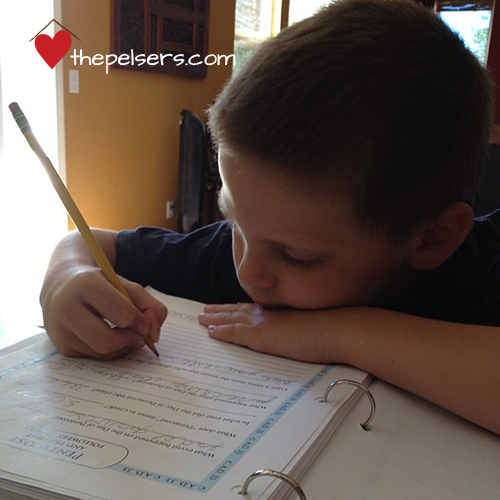 Since we are using a modular schedule this year, we just started history this week after doing a block of science. Jonathan did very well with the notebooking pages. I like the conversational tone of the writing and the amount of Scripture included.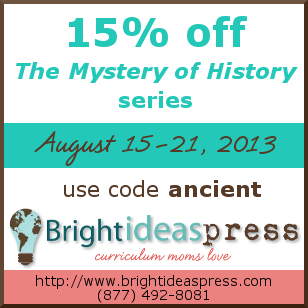 If you're thinking about using Mystery of History this year or want to add some supplemental materials for notebooking or lapbooking, this week is a great time to buy. Everything related to Mystery of History is 15% off through August 21st. Click here to see the whole Mystery of History series at Bright Ideas Press.
Material Disclosure: Bright Ideas Press provided me with Mystery of History Volume 2 and supplemental resources in exchange for an honest review.