This post is sponsored by Lipton®. All opinions are mine.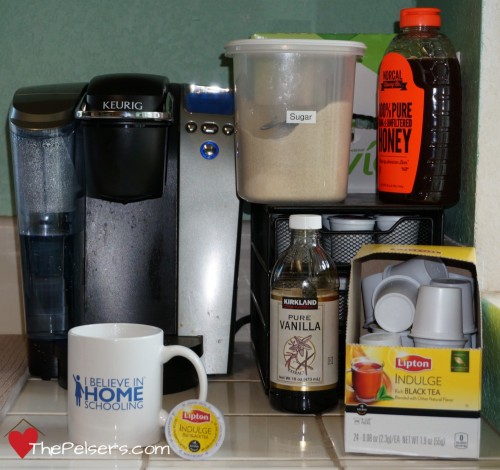 I'm a tea drinker. For me to drink coffee, it must be loaded with sugar, chocolate, and cream. That's not very good for me to drink regularly. Honestly, I prefer the taste of tea over coffee anyway. I'm not too picky. Black tea. Green tea. Herbal tea. I love them all.
My boys are tea drinkers too. Jonathan loves black tea with his breakfast. Every morning, he brews his tea in our Keurig. Then he adds a little sugar, a bit of vanilla, and cools it down a tad by topping it off with milk.
I've shared before that we have a Keurig single cup coffee maker. My drink of choice is usually hot tea or plain water. I love making tea using the Keurig because it removes the step of repeatedly reheating a tea kettle or using the microwave to heat water throughout the day. I was excited when we were given the opportunity to try some Lipton K-Cups and share our thoughts with you.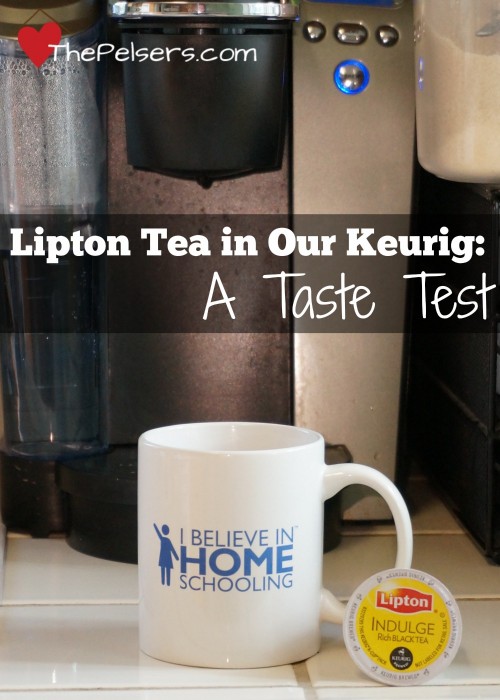 I chose to taste test Lipton's black tea K-Cups. It's called Indulge Rich Black Tea. Doesn't that name just make your cup of tea sound even more satisfying?
Black tea can often be a little bitter so I like to add a bit of stevia plus half and half when I drink black tea. The Lipton Indulge K-Cups have a nice smooth flavor. They are not bitter. I could drink this black tea plain, but it's just as great of a treat with my usual fixings!
The Lipton Indulge Rich Black Tea K-Cups get a thumbs up from me! Want to try them yourself? They are available at most grocery stores and of course on Amazon.
So, tell me… Are you a tea drinker? What your favorite kind or flavor? Milk? Sugar? How do you take your tea? Share how you take your tea in the comments!