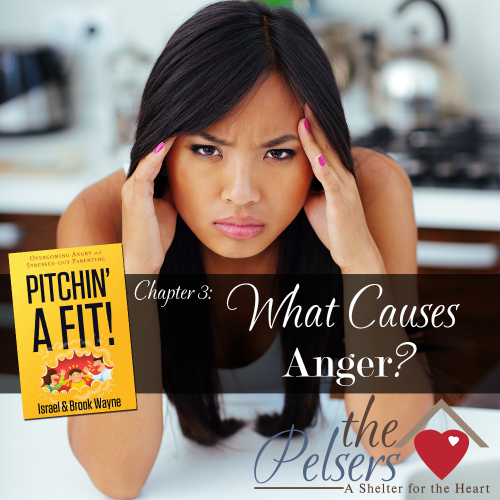 This week, we're in Chapter 3 of Pitchin' A Fit! by Israel and Brook Wayne. We'd love for you to join us Family Discipleship Facebook Group too. Read the details of how to jump in here.
If you miss a post, head over here for a list of all chapter posts.
Causes of Anger
There are several things that seem to be underlying causes of anger: self-defense, expectations, and justice. These have roots in self-love, pride, and unbelief.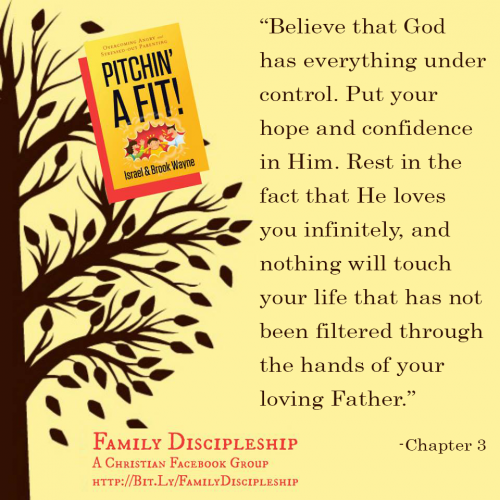 Israel and Brook mention how a mom may get upset when her child makes a mess of the house after she has spent so much time cleaning. The issue here is expectations and pride. Mom expects her home to be clean, but her child messes up that expectation causing pride to rear its ugly head. Mom is then angry. She feels personally hurt or threatened. Her child is most likely not intentionally causing her pain or out to get her, but in the moment, that is what it feels like to Mom. Have you ever been there? I know I have.
Christ, Our Defender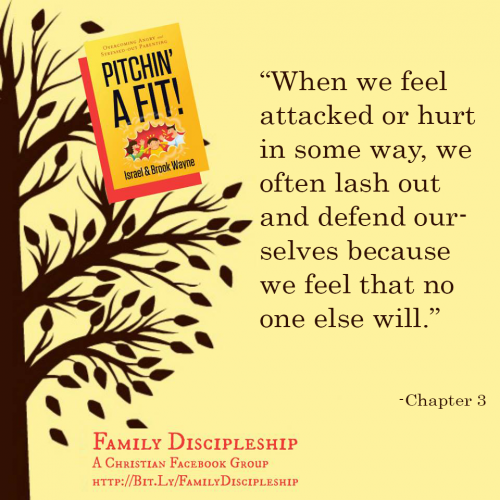 As a mom, taking care of our home and our children can cause a lot of stress. We do the same things over and over again, just to do them again. Laundry. Cooking. Cleaning. It's easy to get upset and even feel attacked when right after I've cleaned the bathroom I find that one of my boys has gone in and made a massive mess on the counter. I'm hurt. I feel like I have to defend myself. If I don't defend my hard work and time spent, who will? Do you ever feel that way?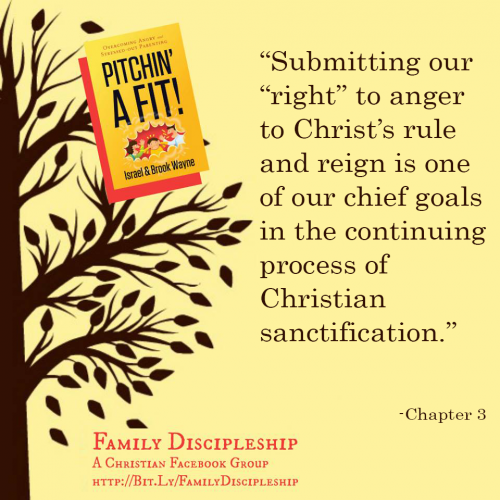 But the reality is, my son isn't against me. The odds are that he didn't purposely go into the bathroom to destroy my hard work. I don't need to defend myself. Christ defends me. It's a part of the maturing process in my Christian life for me to let go of my need or my right to be angry. This takes us back to the last chapter where we learned that anger can be a human, fleshly response, but the Christ-like, Spirit-led response is to have self-control.
I must continually let go of my anger and have self-control.
Discussion
What was your biggest take away from this chapter? Share with me in the comments!