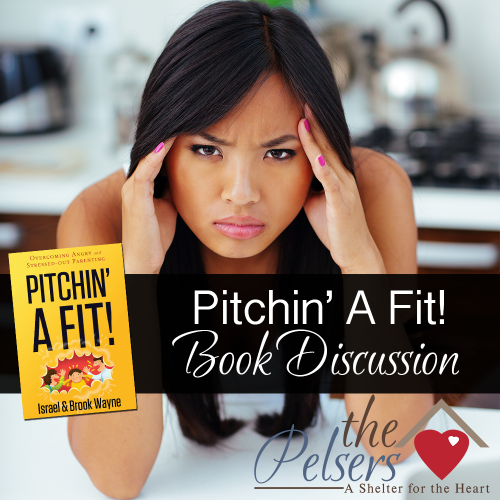 Get the book here:
Read all of the Pitchin' A Fit! book discussion posts:
Hope for the Stressed-Out, Angry Mom – Review of Pitchin' A Fit and Introduction to the Book Discussion
Chapter 1 – Stressed Out and Overwhelmed
Chapter 2 – Is It Wrong to Get Angry?
Chapter 3 – What Causes Anger?
Chapter 4 – Provoking Our Children to Wrath
Chapter 5 – Trigger Happy — What Sets You Off?
Chapter 6 – Yelling Moms, Hollering Dads
Chapter 7 –  "But I'm Not Patient!"
Chapter 8 – What Patience Is and Isn't
Chapter 9 – Nurture in the Heart of Correcting
Chapter 10 – The Power of Affirmation
Chapter  11 – Creating Peace in the Home
Chapter 12 – Accountability