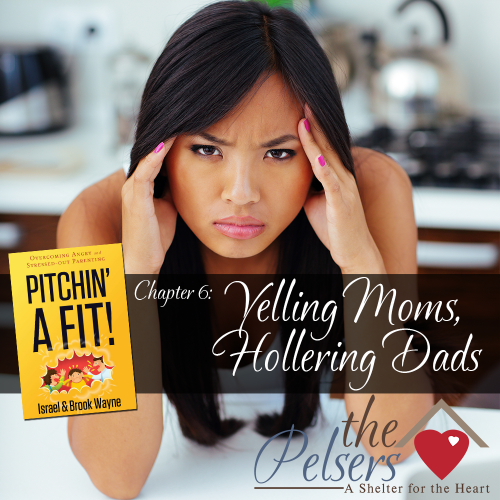 We're on Chapter 6 of Pitchin' A Fit! by Israel and Brook Wayne. Join us in the Family Discipleship Facebook group. Read the details of how to jump in here.
If you miss a post, head over here for a list of all chapter posts.
The Yelling Habit
It's so easy to yell. No one is listening to you. So you raise your voice. It might be for attention. It might be for effect. Suddenly, the little ears of your kids perk up and hear you. And maybe they even obey.
But, yelling is a a short-lived solution. The next time, you have to yell a little louder. The next time, it's a little louder. Before you know if, your volume is sky high and so is your temper.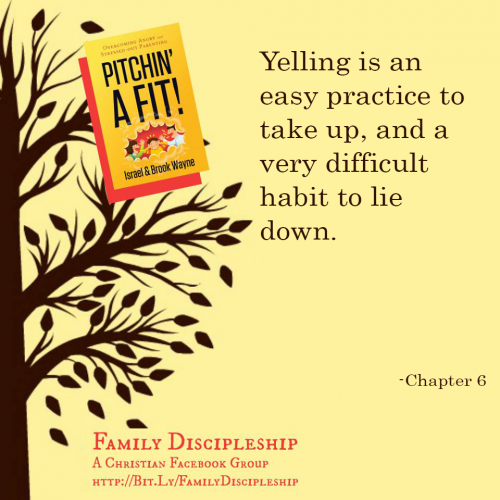 And sadly, the simple solution of yelling no longer works, but it's really hard to stop the yelling once you've started.
An Issue of Authority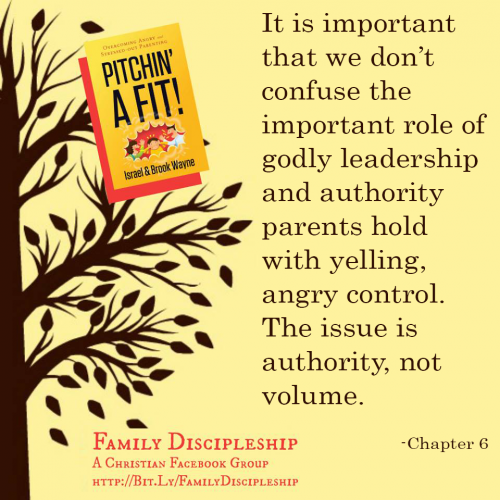 Choosing to yell, could be a sign that you don't feel that you have authority over your kids. Or that you don't feel they are respecting you. But, if you continue to yell…. "you will ultimately lose their hearts."
Moms, we have to change the tide. We have to adjust the temperature in our homes. We have to appropriately assert our God-given authority over our kids. We need to obtain our kids respect without the use of yelling.
Losing It
Here's another resource you might want to take a look at to help you find the root causes for your anger and break the yelling habit.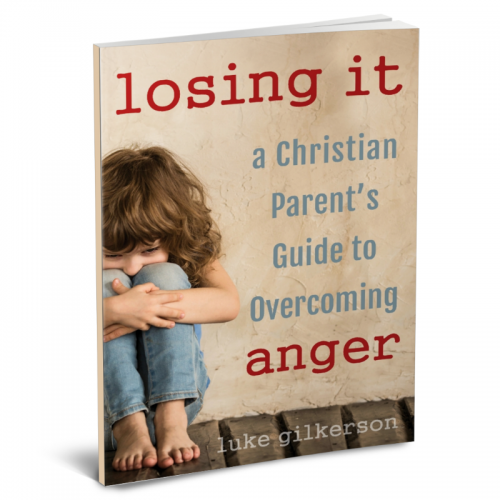 Losing It by Luke Gilkerson is available in PDF from Intoxicated on Life and paperback on Amazon.
DISCUSSION
What was your biggest take away from this chapter? Share with me in the comments!