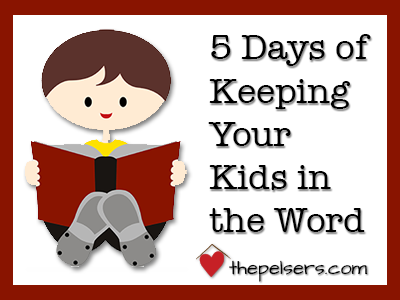 It's the final day of Keeping Your Kids in the Word. I hope you've enjoyed the series. If you missed a post, this page has links to all of the posts. Today, I want to share with you a project that I'm working on: Kids in the Word Studies.
Kids in the Word Studies
I host a weekly post and link up called Kids in the Word. Every Wednesday, I share what we've been doing in our home to keep our kids in the Word and open up the floor for you to share what you've been doing with your kids. You can share in the comments and/or link up a blog post.  Bible. Character. Worldview. Christianity. And kids. That's what it's all about.
Out of that weekly link up, something new is in the process of being birthed: Kids in the Word Studies. My goal is to create something that makes it easy for you as a parent to guide your kids in the Word. I want these studies to be a resource that a new Christ-follower parent can pick up and use, but also engaging and helpful for a parent who has more Bible knowledge.
The first study is going to be on friendship. It's inspired by a need for my niece. If all goes well, it will be released later this summer. To be notified of updates with Kids in the Word Studies, head over to the new website and sign up for the mailing list.
Kids in the Word FREE Printables
In addition to the studies, I plan to continue to release FREE printables that you can use with your kids. The SOAP method is one of the easiest ways to get your kids journaling about their Bible reading. If you're not familiar with SOAP, I wrote a post a while back explaining the SOAP method.
I've created a new SOAP printable that Jonathan is using right now to go through Psalms. You can get it for FREE to use with your kids by clicking the download button below.
It's Your Turn!
What do you think of Kids in the Word Studies? Are there topics, stories, or books that you'd like to see covered in a study? Share in the comments below.
I'm joining with other iHomeschool members for a summer Hopscotch.
See what other iHomeschool members are writing about in their 5 days series.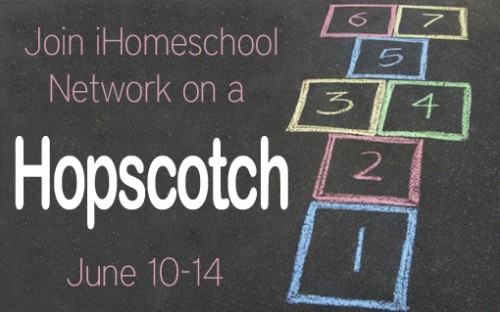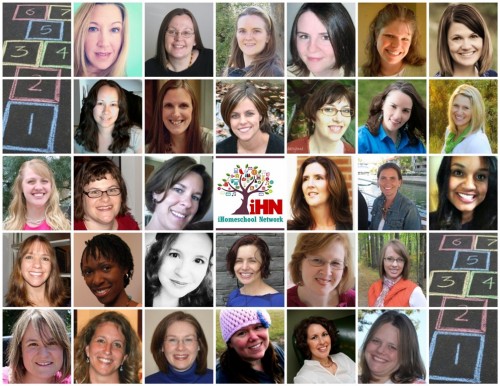 Teach Your Kids to Have a Devotional Time
Teaching your kids grow their own faith doesn't have to be difficult. Get this downloadable guide to help you teach your kids to have their own devotional time!