I shared a while back that I moved from Story of the World to The Mystery of History this year for history with Jonathan. We jumped into history after our first module of science. If you're not familiar with our modular schedule experiment, read more about modular or block scheduling here.

Before I tell you about our first impressions, let me say that we are really enjoying The Mystery of History. I'm so glad that we are using this curriculum. Also, a huge thanks to Bright Ideas Press for providing us with our book and the supplemental materials so we could share our journey with you this year.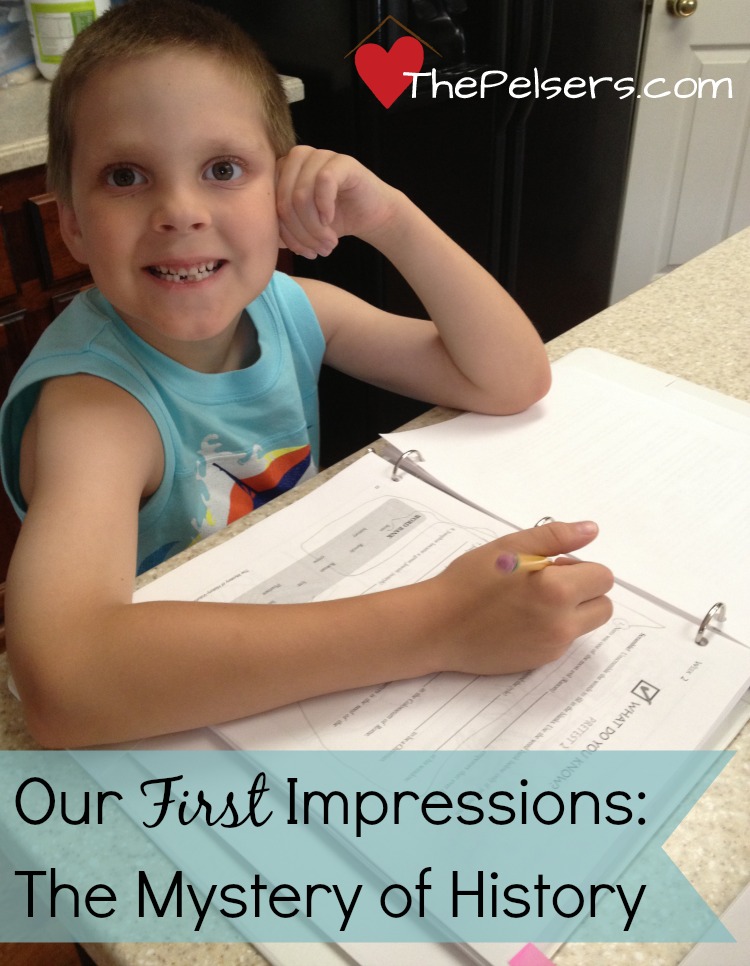 How We Use The Mystery of History
A week of The Mystery of History is designed to be done over 3-5 days and is made up of three lessons. With our modular schedule, we complete a "week" of The Mystery of History in 3 days. Here's what that looks like for us:
Day 1
Pretest
Coloring page during reading of lesson #1
Notebooking
Activities
Day 2
Coloring page during reading of lesson #2
Notebooking
Activities
Day 3
Coloring page during reading of lesson #3
Notebooking
Activities
Timeline Figures
Maps
Quiz or Exercise
We do history every day, Monday through Friday when we're in a history module, so the next day we start the cycle over again with the next "week" of lessons in the book. I know that might look like a lot of work at first glance, but even on the third day of a "week" it only takes us about an hour to complete history.
Our First Impressions
I was really hoping that Jacob, who is 3, would listen to the lessons as I read. Unfortunately, he's a little too busy to be bothered with history right now. I'm sure he's hearing and picking up on some things, but he is not actively participating with us.
Jonathan is 6 years old and in 2nd grade. He's in the younger age group for using The Mystery of History. One of the nice things about The Mystery of History is that is has activities for each lesson divided into three sets: one for younger/elementary, one for middle school, and one for high school. Jonathan doesn't care for a lot of hands-on activities, so we pick and choose those that interest him and skip over the others. He enjoys the maps and notebooking, so we spend more time on those things.
Here are some of my first impressions as the teacher:
I think that The Mystery of History is really versatile.
It works well across age ranges.
It's easy for me to teach.
There's no preparation needed on my part. I just pick it up and read.
The supplemental materials are great.
Keep an eye out for more about our journey through The Mystery of History Volume 2!
Bright Ideas Press is running a great deal right now. If you're thinking about using The Mystery of History, need supplement materials, or any other products from Bright Ideas Press, now is a good time to buy. Take a look at the following coupon codes: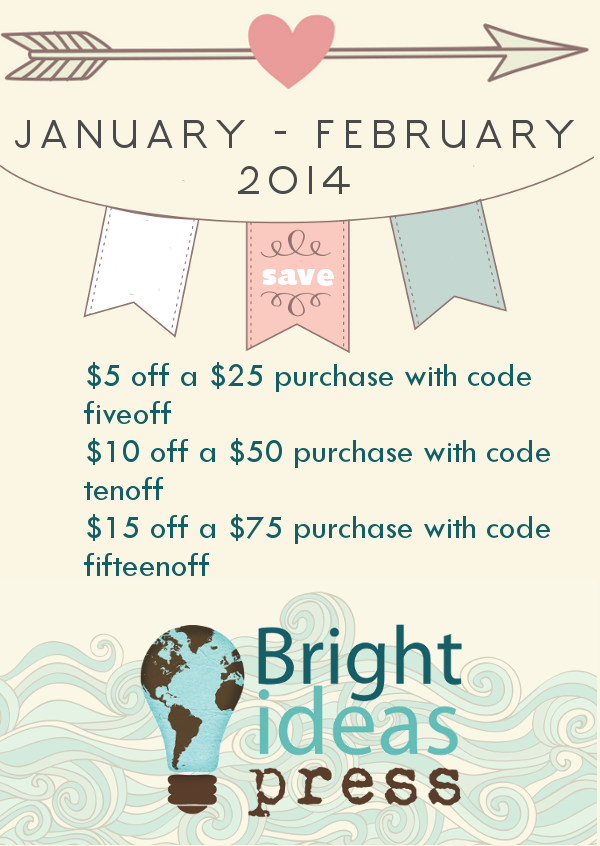 These codes are good through 2-28-14.
Material Disclosure: Bright Ideas Press provided us with our books and supplemental materials. Affiliate links are used in this post.