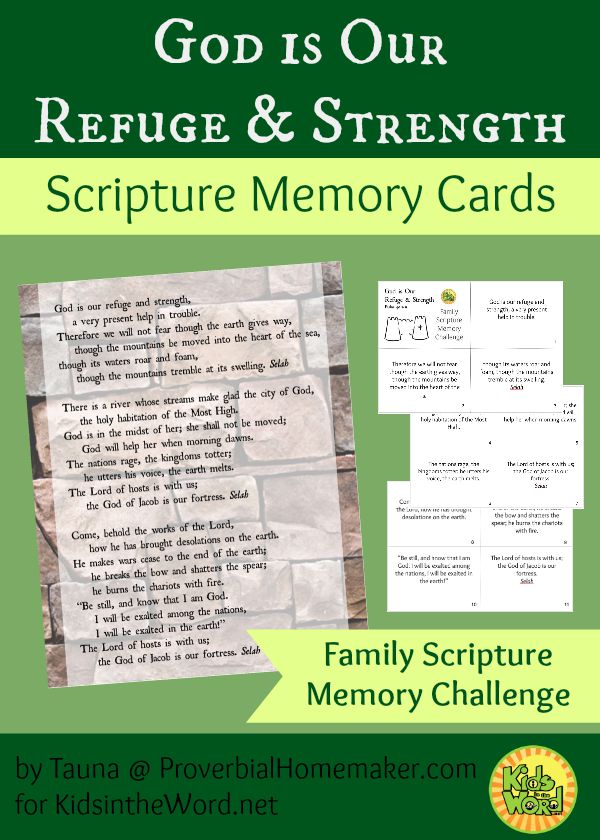 The September scripture cards are here for the Kids in the Word Family Scripture Memory Challenge!
We will be memorizing Psalm 46: 1-11, with a beautiful reminder that no matter what happens we do not have to fear because God is with us and will help us!
So many songs come to mind when I read through this passage. I think it will be a great one to teach our kids so that they can recite it when they are scared or worried. After all, the Lord of hosts is with us!
God is Our Refuge & Strength Scripture Memory Cards Printables
Request your download using the form below and get started!
Don't forget to print out your 2015 scripture log for the Family Scripture Memory Challenge, as well as past scripture challenge printables: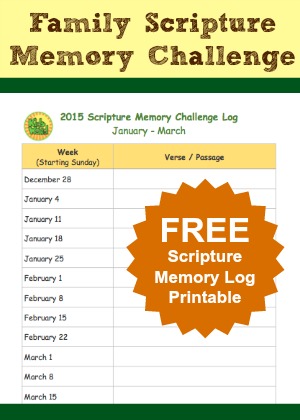 Here at Kids in the Word, you can find more ideas and resources for memorizing scripture. Pick some to try out and get started today! It's a great activity to do in the car, around the dinner table, or during a bedtime routine. Few things are more worthy than hiding the Word in our hearts!
God is Our Refuge
Get these printable cards to help your kids memorize Psalm 46: 1-11.