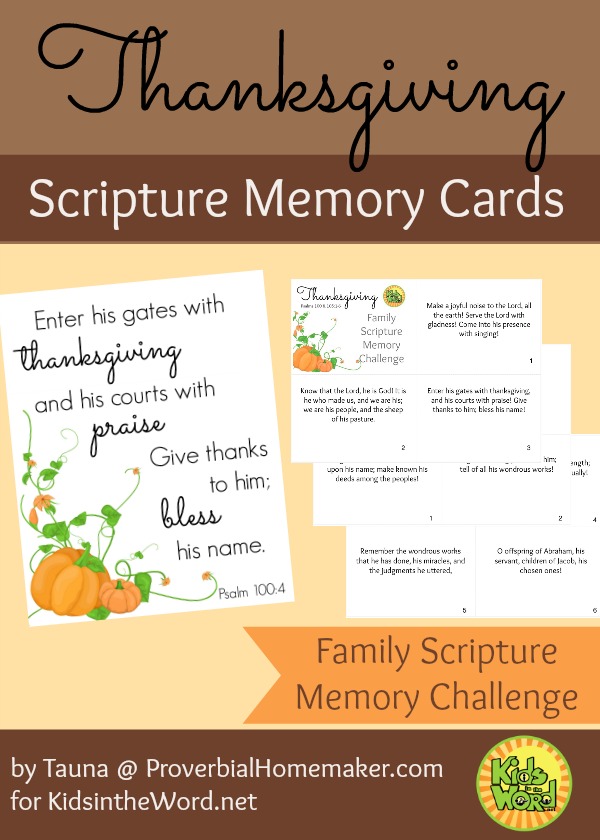 The November scripture cards are here for the Kids in the Word Family Scripture Memory Challenge!
Psalm 105 is one of my favorite scriptures of thanksgiving, and 100 is a close second! We'll be learning these scriptures together as a family this Thanksgiving season. Will you join us?
Thanksgiving – Scripture Memory Cards Printables
Request your download using the form below and get started!
Don't forget to print out your 2015 scripture log for the Family Scripture Memory Challenge, as well as past scripture challenge printables: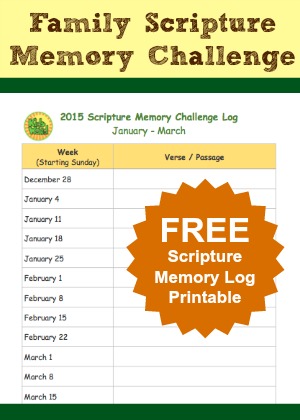 You can find more ideas and resources for memorizing scripture here. Pick some to try out and get started today! It's a great activity to do in the car, around the dinner table, or during a bedtime routine. Few things are more worthy than hiding the Word in our hearts!
Psalm 100 & 105
Get these printable cards to help your kids memorize these verses on thanksgiving from Psalm 100 & 105.